Many hole shapes, sizes and patterns are available. These offer designers and architects more choices and superior solutions to their design problems.
These architectural metal sheets can be treaed with mill finish, galvanized, powder coated, PVDF, anodic oxidation or fluorine carbon spraying. They are resistant to corrosion and aging even exposure to sunlight.
The products are naturally lightweight and easy to work with. There are two fabrication methods include welded or lock seam for different installations.
Anping Yunde Metal Co., Ltd is a leading distributor/fabricator of metal products, which include expanded metal ,perforated metal, gating bar and wire welded mesh.
We started our production life in 1999 and progressed in our own sector to this day and became expert and pioneer in a short time. In order to make serial and quality production, our company has a team and technical equipment that analyzes machine innovations in its own structure and offers solutions with the highest quality.
Currently Anping Yunde Metal Co., Ltd with more than 50 machines of various types of punches, and is currently the leading enterprise in the production of screens in China.
Dream Big Inspiring Patterns
Looking for a particular perforated/expanded pattern with certain open area? Pick a favorite style in our pattern chamber, there are a vast amount of architectural metal sheets with endless hole shapes, sizes and patterns.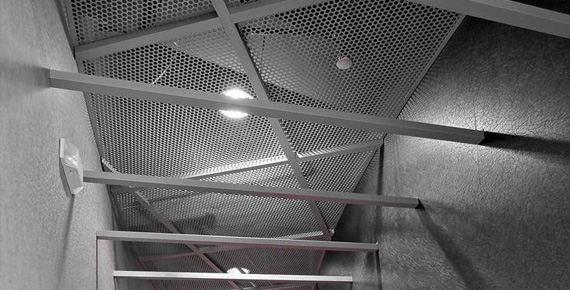 Technical Solutions
Our products have extremely broadly applications. Artists love to apply these dynamic metal sheets to churches, offices, airports, restaurants, gymnasiums, music rooms, concert halls, bars, shopping malls, etc.