The round-holePerforated Metal Meshis very popular in all aspects of daily life, and the screening and filtering performance of stainless steel punching plate in the industrial industry also plays an important function. With the advantages of multiple styles and multiple performances, it is loved by many customers. The shape and structure of the round hole punching net is very simple, but the production process is very complicated. In the process of processing, the stainless steel material needs to be rolled, tied, welded, or artificially heated to produce black oxide skin.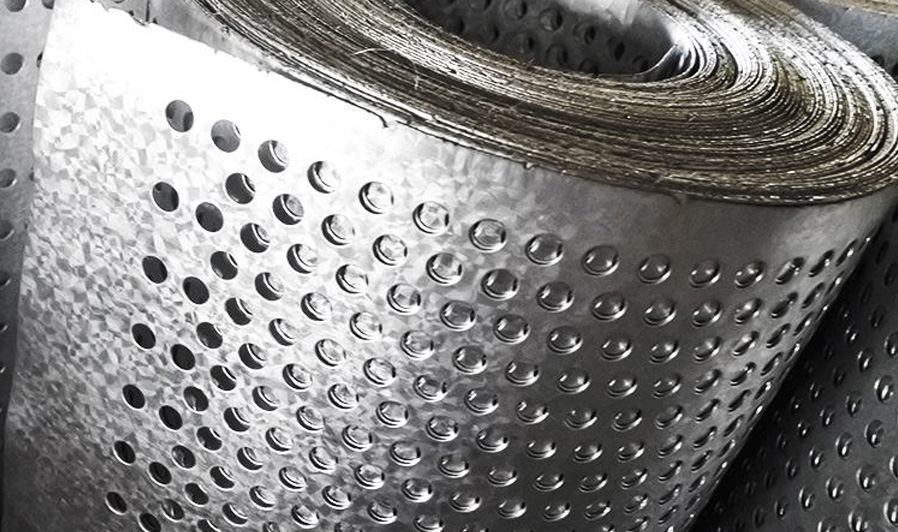 In the process stage, this black oxide scale needs to be able to be removed. This hard gray-black oxide scale is mainly composed of NiCr204 and NiF, two E04 components. In the past, hydrofluoric acid and nitric acid were usually used for strong corrosion removal. However, this method is costly, pollutes the environment, is harmful to humans, and is highly corrosive, and the curtain wall is gradually eliminated. How should we process the round hole punching net? Normally, we will do surface drawing treatment on the product, and there are two types of drawing treatment:
Round-holePerforated Metal Meshoil-grinding wire drawing: The circular-hole punching mesh shows a perfect decoration function after being oil-milled, and is widely used in elevators, home appliances and decoration panels. Products can usually achieve outstanding functions after one frosting pass. At present, there are still some oily frosting processes on the market that can provide hot-rolled stainless steel in the middle of processing, and its use is on the same level as cold-rolled oil grinding. Oily drawing is divided into filament and short filament: Generally, oil film filament is used for elevator decoration, while oil film short filament is used for kitchenware and furniture appliances.
Round-holePerforated Metal Meshdry grinding wire drawing: The most common filament and short wire in the market, the product is formed by processing this kind of appearance, showing outstanding decoration function, and can meet the needs of usual decoration materials. Generally speaking, stainless steel perforated sheets can be used after a frosting. After the round-hole punching net passes through the surface drawing, the product not only looks more beautiful, but also extends the application time limit.
---
Post time: Jun-01-2021