Every year, industrial accidents happen that cost millions of dollars in lost man hours and production. Many of these accidents are preventable and range from falling, tripping over debris, or slipping on wet or greasy surfaces. Direct Metals offers Yunde safety metal grating and stair treads that help reduce accident rates by providing a safer walking-working surface more than any other metal grating product on the market. Our metal safety floor grating and stairs treads have a serrated surface that provides maximum slip protection in all conditions and in every direction.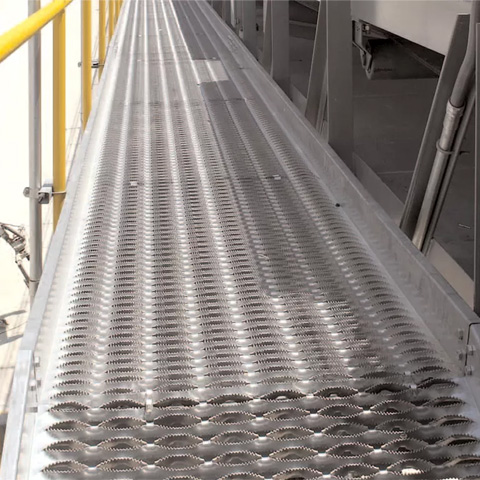 Advantages of Safety Grating:
Open diamond pattern allows for the drainage of fluids, mud, chips, and other accident-causing debris through floor grating and stair treads
Range of widths from 4-3/4″ to 36″
safety metal grating walkways meet OSHA requirements for toe boards on elevated structure
It is available in Regular, Heavy Duty, Walkway, and Stair Treads
Available in galvanized steel, carbon steel, stainless steel, and aluminum
stair treads and metal safety grating are used to create metal walkways, steel safety flooring, and slip resistant stair treads. These metal grating planks have a high strength-to-weight performance, which ensures a high load capacity and long life. Our slip resistant stair treads, called Grip Strut™ grating, have serrated surfaces that grip the soles of work boots, reducing on-the-job accidents and can making stairways safer.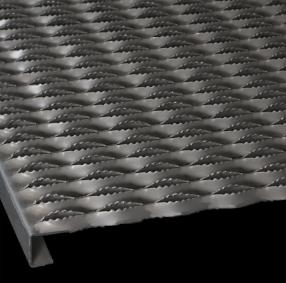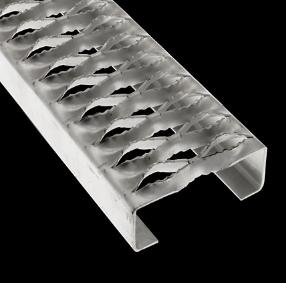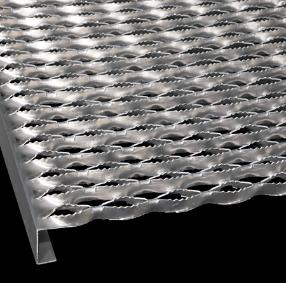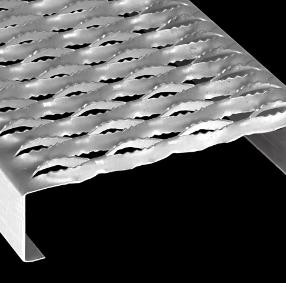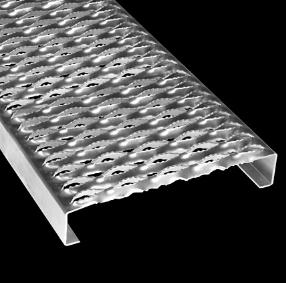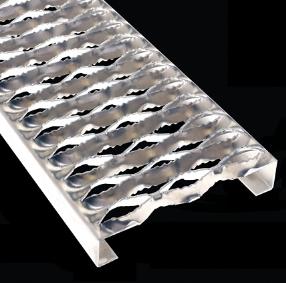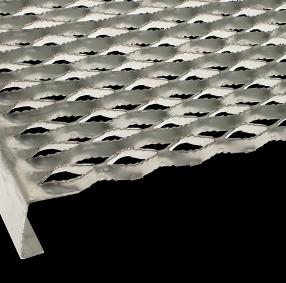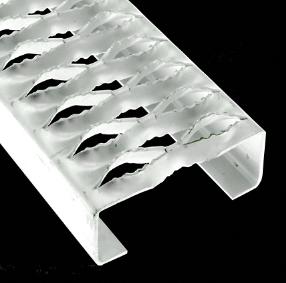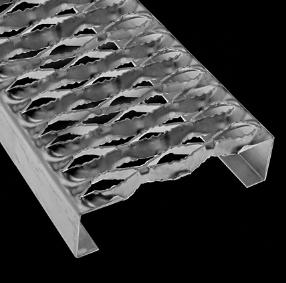 Openingtype
Grip Strut
Aluminum
Galvanized
Carbon Steel
depth
Gauge
Gauge
Gauge
9
10
11
12
14
9
10
11
12
14
9
10
12
14
2-Diamond
1-1/2″
●
●
●
●
●
●
●
2″
●
●
●
●
●
●
●
●
●
●
●
2-1/2″
●
●
●
●
●
●
●
●
●
●
●
3″
●
●
●
●
●
4″
●
●
●
●
4-Diamond
1-1/2″
●
●
●
●
●
●
●
●
●
2″
●
●
●
●
●
●
●
●
●
●
●
●
●
2-1/2″
●
●
●
●
●
●
●
●
●
●
●
●
3″
●
●
●
●
●
●
●
●
●
●
●
4″
●
●
●
●
5-Diamond
1-1/2″
●
●
●
●
●
●
●
2″
●
●
●
●
●
●
●
●
●
2-1/2″
●
●
●
●
●
●
●
●
●
●
●
●
●
3″
●
●
●
●
●
●
●
●
●
●
●
●
●
4″
●
●
●
●
●
●
●
6-Diamond
1-1/2″
●
●
●
●
●
2″
●
●
●
●
●
●
●
●
●
●
2-1/2″
●
●
●
●
●
●
●
●
●
●
3″
●
●
●
●
●
●
●
4″
●
●
●
●
●
●
8-Diamond
1-1/2″
●
●
●
●
●
●
●
●
2″
●
●
●
●
●
●
●
●
●
●
●
●
2-1/2″
●
●
●
●
●
●
●
●
●
●
●
●
3″
●
●
●
●
●
●
●
●
●
●
●
●
4″
●
●
●
●
●
●
●
●
APPLICATION