If you are in the market for perforated metal sheets, your choice essentially comes down to three basic hole types: round, square and slotted. While round hole sheets are the most commonly purchased, square hole perforated metal offers a number of important advantages for specific industries and applications. Yunde metal is a proud square hole perforated metal supplier that can provide the right solution for your company and back it with twenty years of steel industry expertise.
For many, perforated metal square hole patterns are more visually appealing than round holes, a key consideration when the aesthetics of the product are of primary importance. Additionally, square hole perforated metal provides a larger open area, making it easier for bulkier materials — or, in the case of audio equipment, sound — to pass through.
Another key benefit of square hole metal is its high strength-to-weight ratio. The sheets allow heavy material filtration without sacrificing strength and performance.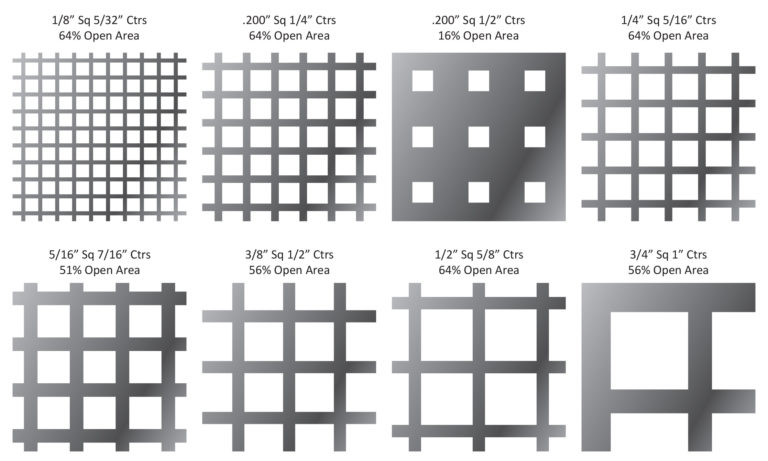 format-Size mm 1000×2000
THICKNESS
SQUARE
o/a
carbon steel
stainless steel SS304
aluminium
galvanized steel
C
U
o/a
1
1.5
2
3
0.4
0.5
0.8
1
1.5
2
3
1
1.5
2
0.5
0.8
1
1.5
2
5
7
51%
●
●
●
●
●
●
●
5
8
39%
●
●
8
10
64%
●
●
●
●
●
●
8
12
44%
●
●
●
●
●
10
12
70%
●
●
●
●
●
●
●
10
15
44
●
●
●
●
●
●
●
●
●
C=size square hole
U=hole pitch,parallel line at 90%
APPLICATION
Perforated metal screens
Perforated metal diffusors
Perforated metal guards
Perforated metal filters
Perforated metal vents
Perforated metal decorative grilles
Perforated metal infill panels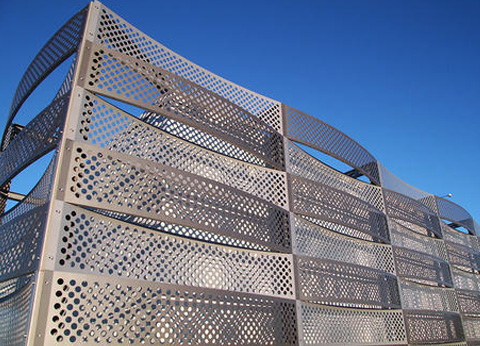 Square Perforated Metal Features
Economical
Customizable
Large open area
Decorative perforated sheet
Many patterns, materials, and gauges
Allows for passage of air, light, sound, and liquids
Provides security