slope protection geocell/ultrasonic welding geocell
Product Detail
Product Tags
Overview
Quick Details
Type:

Geocells, welded geocell
Place of Origin:

Hebei, China
Brand Name:

YUNDE
Model Number:

ASDMD 1198
other name:

,Envirogrid,Strataweb
Bonded Ranges:

330±2.5~800±2.5mm
Cell Depth:

50,75,100,100,150,200,250mm
Color:

Black, Green or as per request
Surface:

smooth or textured
Typical physical properties:
1,Light weight, wear-resistant, chemical stability, light oxidation aging, anti-acid/alkali corrosion, applied to different geological conditions, such as saline soil, desert, etc.
2,Wide temperature range, high tensile strength, good rigidity and toughness, good load capacity and anti-erosion ability.
3,Size is relatively stable, change the height and welding distance can meet the needs of different projects.
4,Retractile, easy to transport.
5,Easy to use, can use the local materials and achieve rapid construction, reduce construction costs.
6,Can be used repeatedly
Potential Applications:
1. To stable the roadbed of railway.
2. To stable the roadbed of highway.
3. To bear the load of dike or retaining wall.
4. To the imporement of shallow river way.
5. To support the pipeline and sewer.
6. For the prevention of landslide by using geocell as a heavy-duty hybrid force retaining wall.
7. To be used as independent wall, wharf and breakwater, etc.
8. For the desert, beaches and the riverbed, the river bank's regulation.
Product Type

Height(mm)

Welding Distance(mm)

Thickness

(mm)

Seam Peel Strength of Welding Points(N/cm)

Tensile Strength of Connection of Cells(N/cm)

Tensile Strength at Yield of Each Sheet(N/Mpa)

Flat and Not Perforated

50≤H≤250

330≤A≤1000

1.1/1.2

≥100

≥120

≥20

Flat and Perforated

50≤H≤250

330≤A≤1000

1.1/1.2

≥100

≥120

≥20

Embossed and Not Perforated

50≤H≤250

330≤A≤1000

1.5

≥100

≥120

≥20

Embossed and Perforated

50≤H≤250

330≤A≤1000

1.5

≥100

≥120

≥20

Remarks:

Width of the product can be made according to the customer's demand, and the other special standards will be carried out by agreement or contact. (The product has passed CE & GOST-R & SGS certification)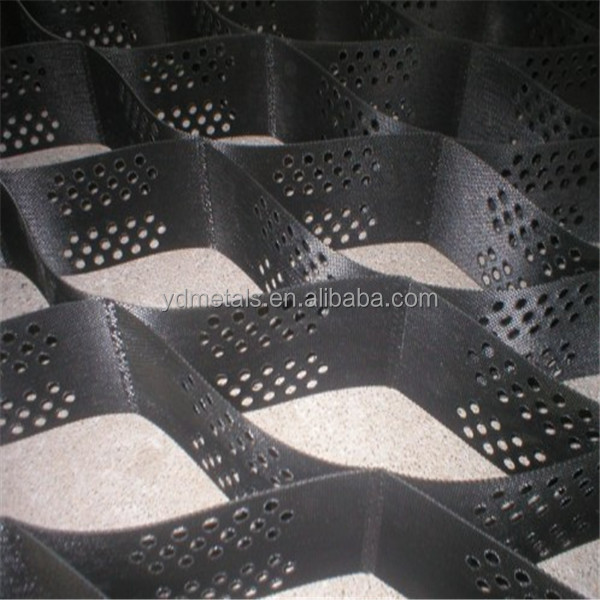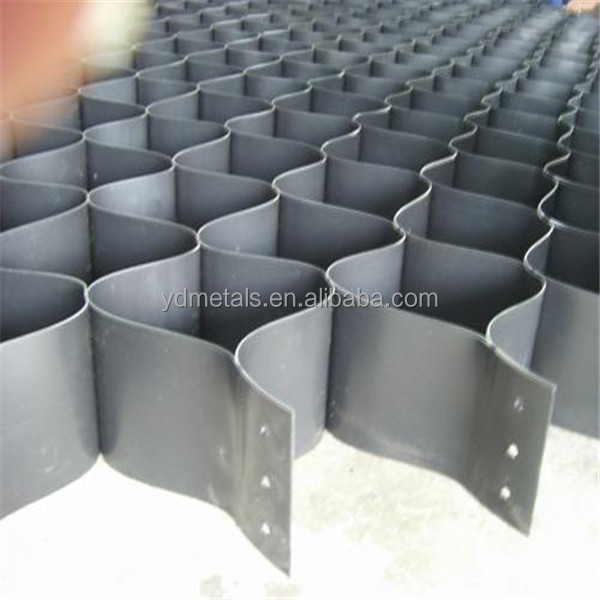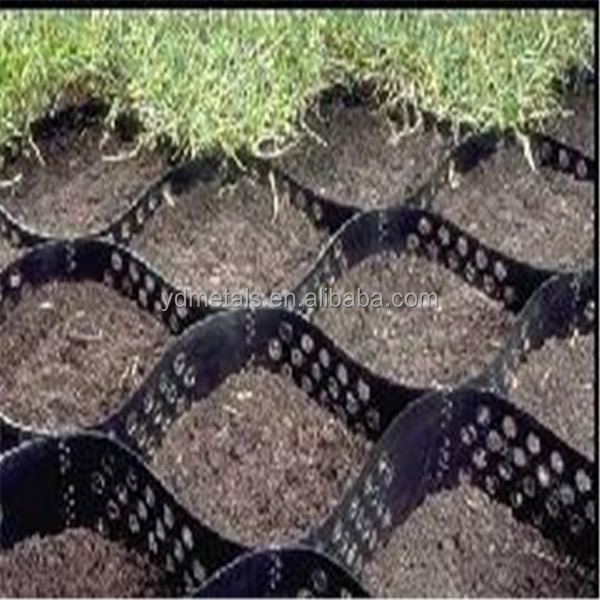 Engineering Applications
1. A deal and a half to fill half roadbed
In Acts on a natural slope of the ground: the time when the construction of the embankment slope 5, embankments should be dug basement stairs, step width of not less than 1M, phased construction or alteration road widening, the convergence of the old and the new embankment fill slope should be open dig stairs, stairs highway width is generally 2M, at each step horizontal surface laying Geocell, Geocell own use facade unconfined reinforced effect, a better solution to the problem of uneven subsidence.
2, sand subgrade
Sand subgrade should be dominated by a low embankment, filling height is generally not to be less than 0.3M. Due to sand roadbed subgrade construction and professional requirements of low weight bearing, using Geocell can play loose filler unconfined role in limited the high level of protection embankment has a high stiffness and strength to withstand the load stress of large vehicles.
3, reinforced embankment abutment
Using Geocell can better achieve the purpose of abutment back stiffened, and filler between Geocell can generate enough friction, reduce uneven settlement between the roadbed and structures, and ultimately to effectively alleviate the "jump abutment car "diseases of early deck of impact damage.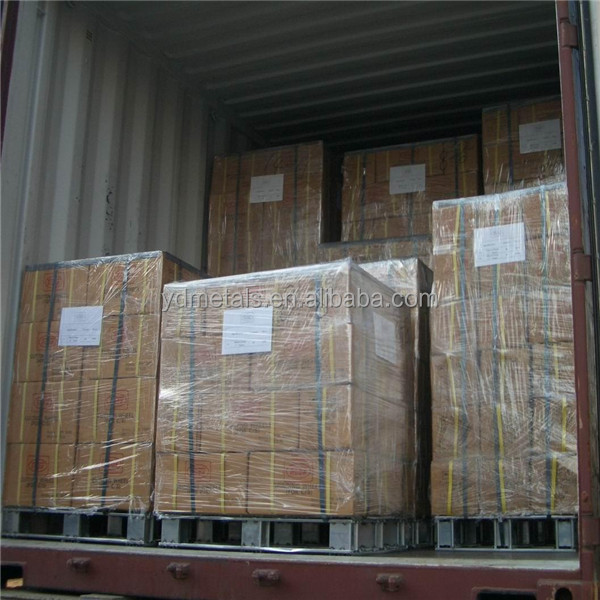 The main purpose
1, for a solid road, railway embankment.
2, to withstand the load force and shallow river training dike.
3, is used to prevent landslides and by truck hybrid force retaining wall.
4, in the face of soft ground. Using Geocell construction can greatly reduce labor intensity, reducing the thickness of roadbed construction speed, good performance and greatly reduce the project cost.
packaging details
he products are usually packaged by packing tape; the packing size and the capacity of the containers is different from the specification of the products. We will package and transport the products according to the requirements of the buyers.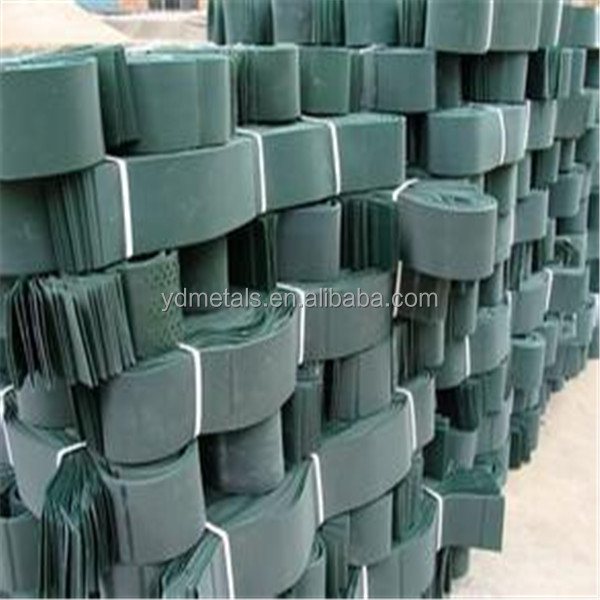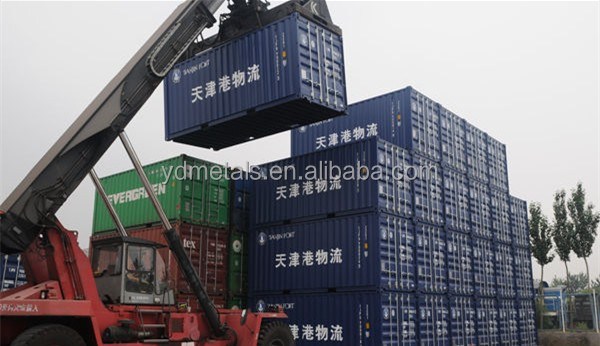 Reliability
Founded in 1988, Yunde Metal has established itself as the premier option for expanded metal, perforated metal, bar grating and specialty metal products in China. Dedicated to unparalleled service, Yunde Metal has been more than 30 expanded metal,perforated metal and a number of external products, and our marketing at home and abroad, including Japan, Germany, Britain, Australia, the United States and other overseas countries.Welcome to visit the factory.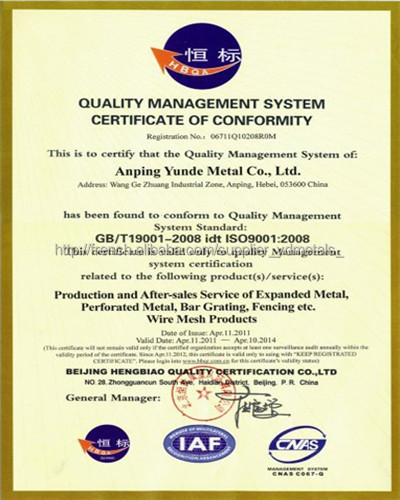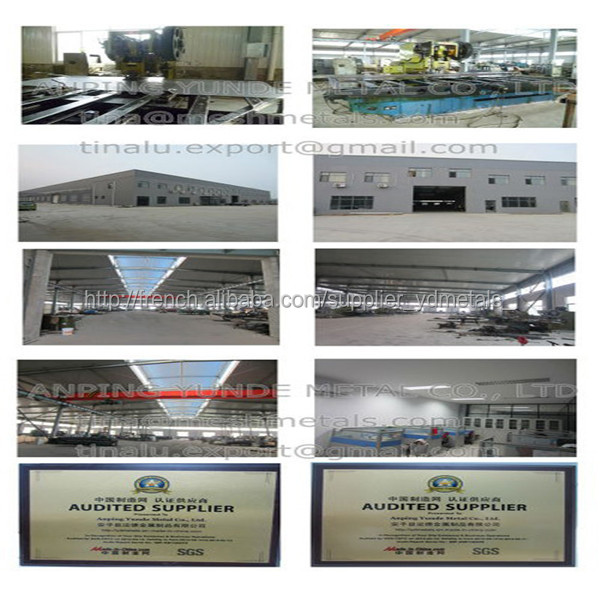 FAQ
1.About Yunde Metal
Founded in 1988, Yunde Metal has grown to become the premier fabricating distributor of metal products in China, located in Anping of Hebei Province-the famous Wire Mesh Land of China,Yunde offers superior customer service across all over the world serving customers from Europe to American.
2.THE lines YOU KNOW
Our comprehensive lines of products are the brands and standards you already know and trust.Yunde Steel, Stainless Steel and Aluminum bar gratings; Perforated Metals, Grip Strut, Perf-O Grip, Traction Tread Cable Trays, Safety Grating, Perforated Filter, Wind Dust Net and Perforated Corner Bead.
These quality products are those we feel are well-respected leaders in their field, providing our customers with continuing value, safety and durability.
3.PEOPLE MAKE THE DIFFERENCE
Yunde Metal while proudly serving the broad ranging needs of design professionals, the immediate requirements of general and sub-contractors, and the specific needs of end users. Our experienced staff will eagerly and competently assist in every facet of your application no-matter what kind of client or situation. We will gladly consult on the merits of our various products to help you select the most appropriate product for your application.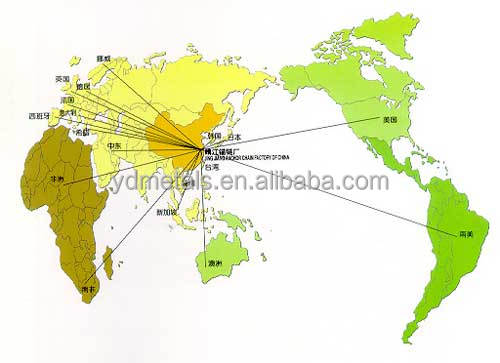 ---
Previous:
galvanized steel grating walkway
---