high quality pvc coated steel grating
Product Detail
Product Tags
Pvc coated Steel grid is a product, made of bearing steel bars welded to the linking wire rod of high voltage resistance welding, which is further processed by cutting, slotting, stiletto , trimming and edge binding.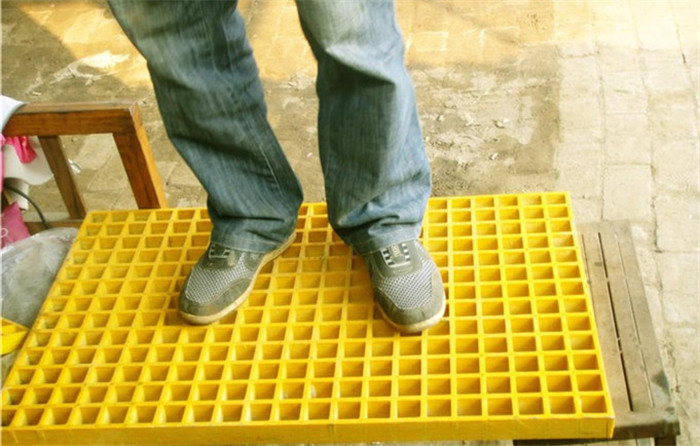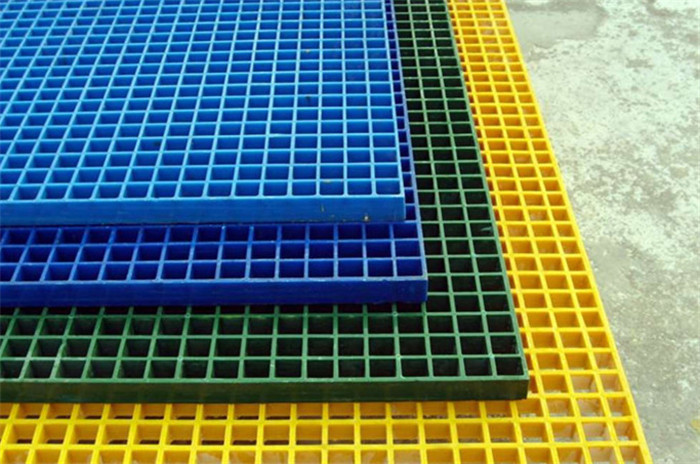 Material: high quality low carbon steel
Types: serrated and plain
Finishes: electro galv, hot dipped galv, according to the difference surface treatment.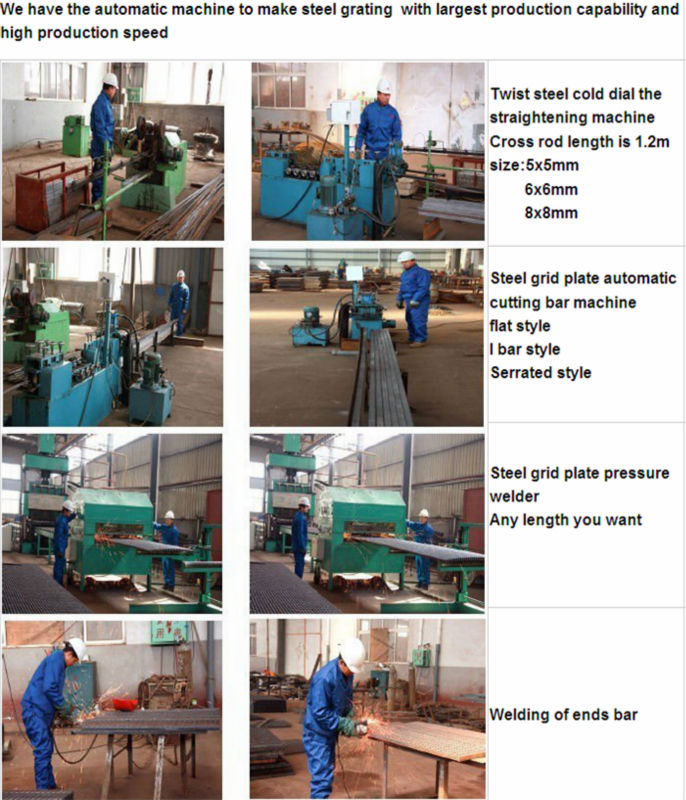 Type of pvc coated steel grating: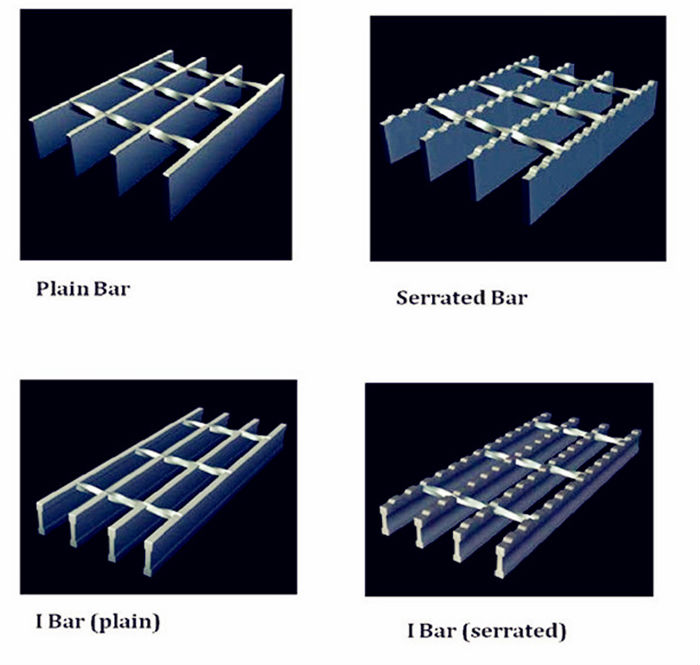 specification of pvc coated steel  grating :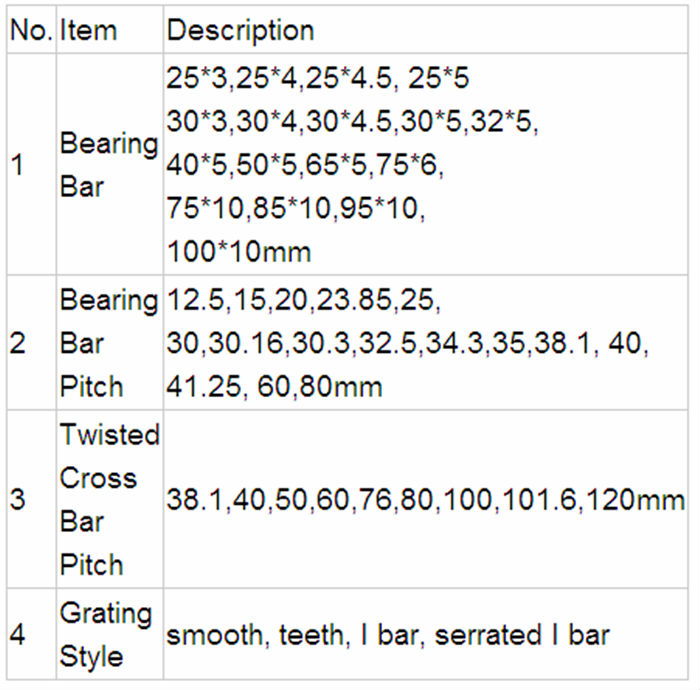 Surface process of gratings: there are three types:hot-dipped galvanized ,electro-galvanized and spraying brushing and soaking.anti-acid and alkali corrosion capacity the range PH6 to PH12.5,a stable protective film will be formed on the zinc surface.it has good anti-corrosive property.

alvanized hot dip galvanized grating features
(1)Attractive appearance:Simple outline.silver colour,and modern.
(2)Optimum water draining:Water leakage area reaches 83.3%,which is more than two times larger than that of cast iron.
(3)Hot-dip galvanizing:Good antirust performance,maintenance free and replacement free.
(4)Design of preventing theft:The cover is connected with the frame by gemel,which ensures protection against theft,safety,and convenient opening.
(5)Saving investment:With large span,the cost is lower than that of cast iron when under heavy load.And the replacement expenses in case of theft and crushing will be saved.
(6)High strength:With strength:With strength and toughness far higher than those of cast iron,it can be used in the environment with large span and heavy load,such as the wharf and the airport.
(7)Many specifications available: The requirement of different environments,loads,spans,sizes and shapes can be satisfied.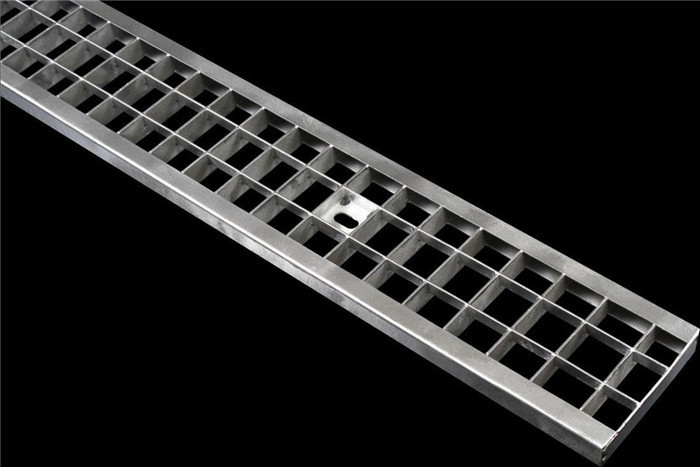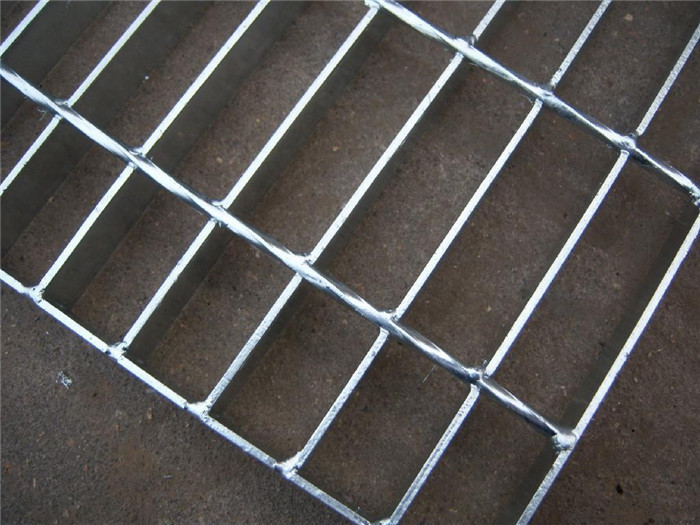 application of the steel grating:
steel grating are widely used by various plants such as electric power, petroleum, chemical industry ,metallurgy industry ,machinery industry, ship building, harbor, oceanographic engineering ,building, paper mills, cement plant ,medicine ,spinning and weaving, foodstuff factory ,transportation ,municipal administration ,parking lot, etc.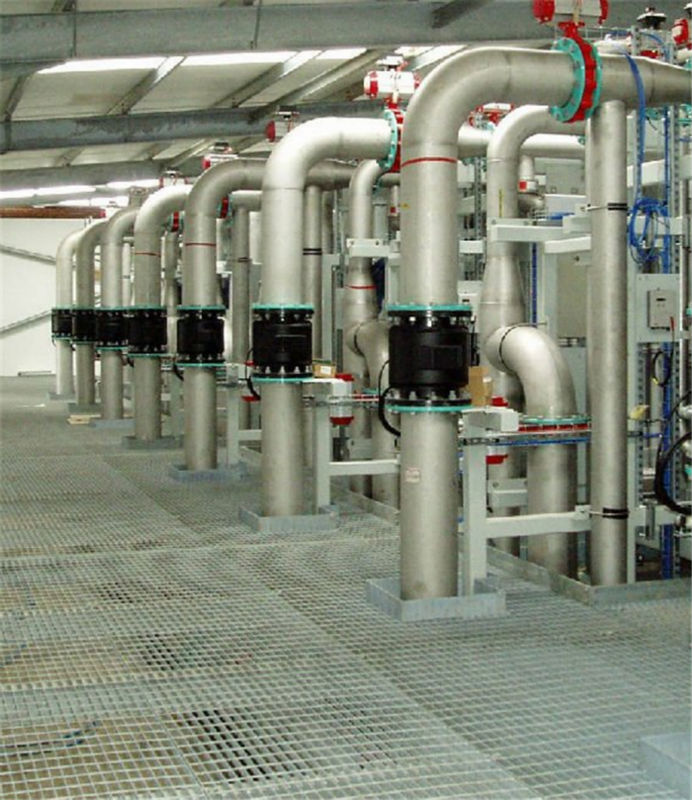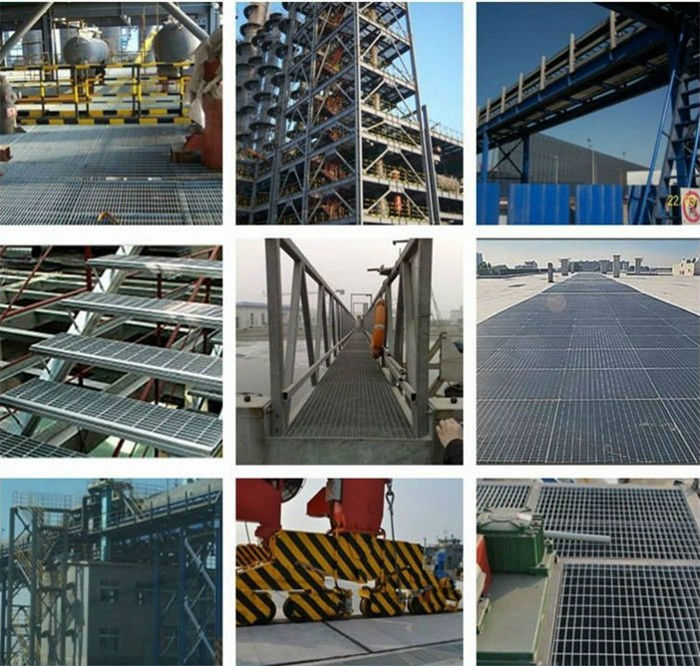 The packing of hot dip galvanized steel grating
normally packed in pilling up ways with two pieces of square wood on both upperand bottom sides.there are four or six pieces of M10 long bolt penetrading the gratings and screwing together.it is suitable for loading and unloading by fork-lift and crane.
Delivery: 7-15 days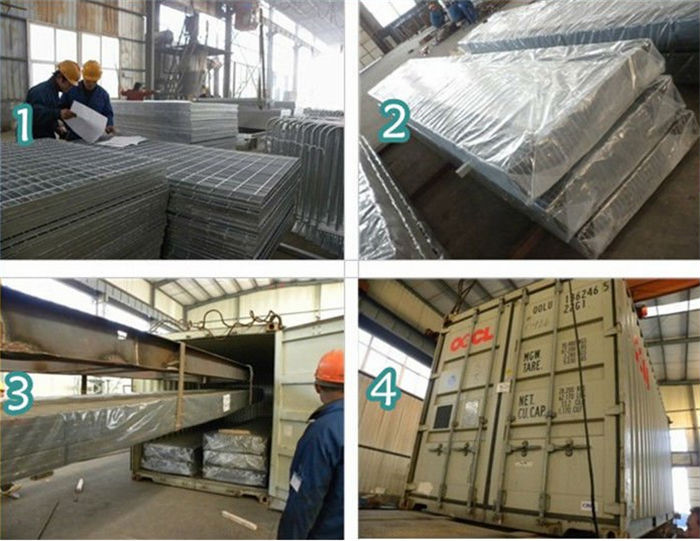 ---
Previous:
galvanized steel grating walkway
---