galvanized low carbon steel grating,GI grating
Product Detail
Product Tags
1.Introduction of hot dip galvanized steel grating
1>material:carbon steel or stainless steel
2>cross bar pitches:maybe 24-200mm,of which 50mm,76mm and 100mm are recommended.
3>Steel grating is made by the world first-class equipment,which can arrange the bearing bar and cross bar in longitude and latitude order to certain distance.cross bar is pressed into the bearing bar by high tension resistance weldingring which is controlled by computer.so we can produce high quality gratings with firm welding,smooth surface and high strength.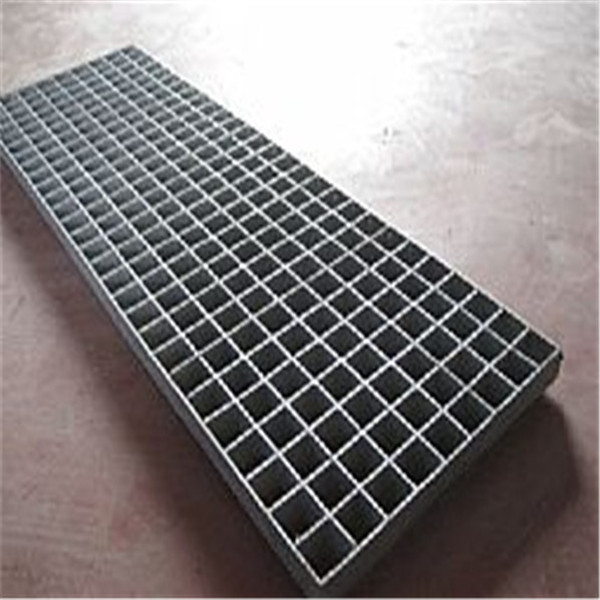 application
 Ditch cover plate, steel flat pallet, flooring, etc.
 Twisted square steel commonly used cross bar.
 Steel plate is generally made of carbon steel with hot-dipped galvanizing, can prevent oxidation.Or use stainless steel.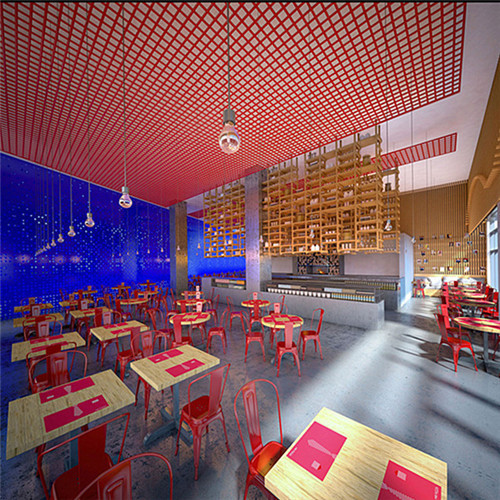 Common Specifications :
   Flat Steel Space : 30mm  , 40mm , 50 mm 
   Twisted Steel Space : 50mm , 100mm
   Platform Steel Grating :303/30/100 ; 405/30/100 
   Stair Treads  :255/30/100 ; 325/30 /100
   Drainage Trench Cover :405/30/100 ; 505/30 /100 ; 255 /30/100 ; 325 /30 /100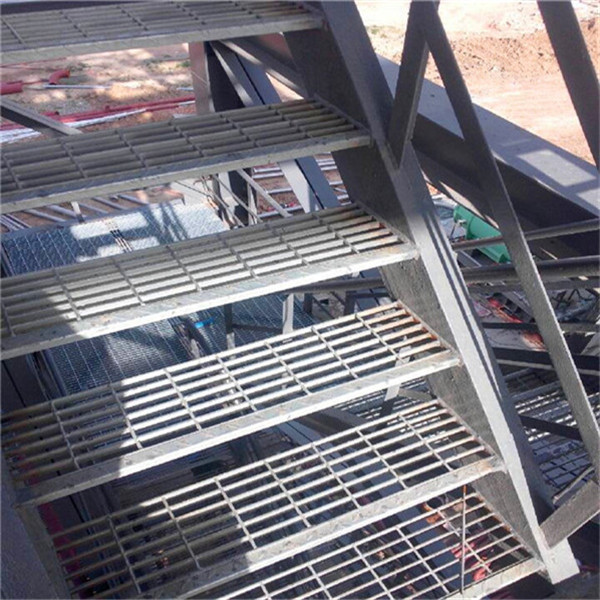 .Installation of hot dip galvanized steel grating
1>The shape of bearing bar: Plain type (may be omitted in the symbol of steel grating), Serrated  type and I-Shape type.
2>Bearing bar pitches:12.5, 15, 20, 30, 30.16, 32.5, 34.3, 40, 60mm, of which 30mm & 40mmare recommended. 
3>Cross bar pitches:38, 50, 60,100mm, of which 50mm & 100mm are recommended.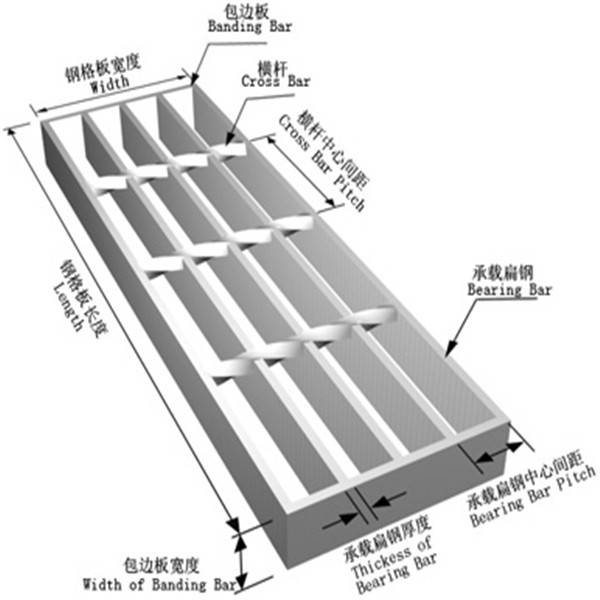 Packing and loading of hot dip galvanized steel grating
Normally packed in pilling up ways with two pieces of square wood on both upperand bottom sides.
there are four or six pieces of M10 long bolt penetrading the gratings and screwing together.
it is suitable for loading and unloading by fork-lift and crane.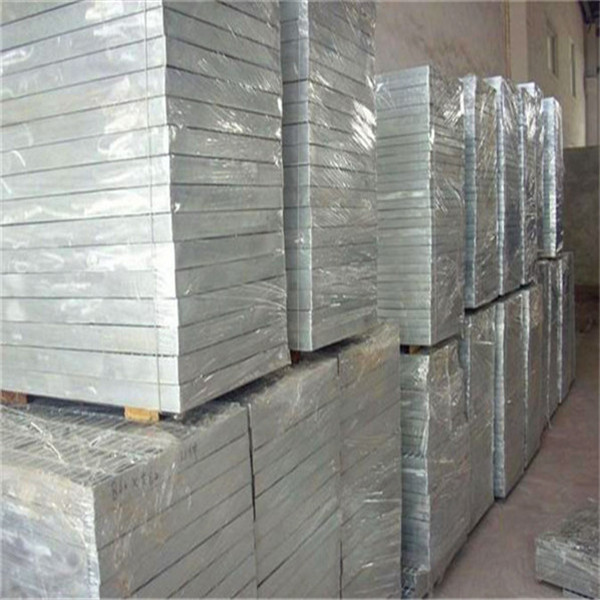 ---
---